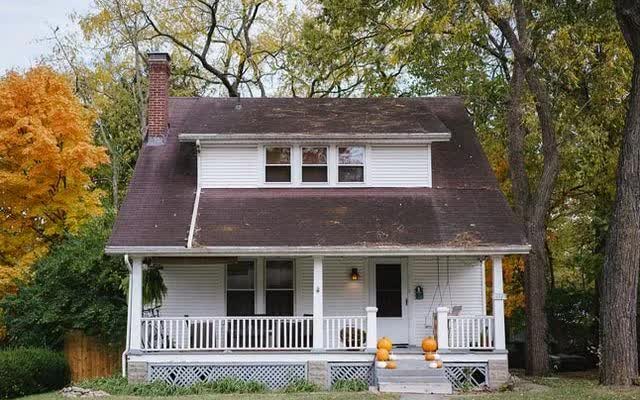 6 Ways to Improve Curb Appeal
Here's How To Improve Curb Appeal
Curb appeal is the first thing that draws potential buyers or tenants to your property. Keeping the exterior of your property clean and well-maintained is essential. Doing so sends a message that you take pride in ownership – something potential buyers and/or tenants will notice.
By improving your curb appeal, you're not only making a good impression, but you're also increasing the value of your property. So how can you improve your investment property's curb appeal?
#1. Landscaping
One way to improve investment property curb appeal is through landscaping. By adding some color and life to your property, you can make a significant impact. You don't need to go overboard – sometimes, just a few well-placed plants and regular maintenance can make all the difference. 
Common Landscaping Tasks
Mowing

Edging

Fertilizing

Weeding

Mulching

Trimming shrubs and hedges

Watering

Maintaining plant health.
#2. Exterior Painting
Painting the exterior is a great way to improve the first impression. By painting the trim, doors, or even the entire exterior of your property, you can give it a fresh look that will turn some heads.
5 Most Popular Exterior Paint Colors in 2022
Aegean/Olive

Black Forest Green

Sussex Green

Deep River

Ocean Floor
When considering painting, it's important to remember that not all colors are created equal. Some colors may be too bold for your taste or the neighborhood HOA rules. It's crucial to find a color that you like and that compliments your property.
#3. Update the Lighting
Adding curb appeal doesn't have to be expensive. Something as simple as adding or replacing light fixtures can make a big difference. By adding lights, you're not only making your property more visible, but you're also making it more inviting. You can also use lights to highlight property features that potential buyers or tenants want to see.
A Few Lighting Ideas
Fixture Replacement/Addition

Motion sensor lights

Security lighting

Solar lights
Lighting can be a great way to improve curb appeal, but it's essential to ensure you're not overdoing it. Too much light can be just as off-putting as too little light. When in doubt, less is usually more.
#4. Pressure Washing
Not only can you pressure wash a property's exterior, but you can also use this technique to clean patios, decks, driveways, and sidewalks. It's a great way to remove any dirt, grime, or stains built up over time. It creates a much better first impression. If you know what you're doing, pressure washing is something you can do yourself to cut costs.
What Can Be Pressure Washed Outside?
Bricks

Siding

Patios 

Driveway

Sidewalk

Railing

Steps

Gutters

Windows and Doors

Shingles

And More
You may not know how bad it was until you're finished. Remember, if you do this yourself, be careful. Some parts of a property may suffer damage with a lack of experience.
#5. Windows, Shutters, and Doors
Another way to improve curb appeal is by ensuring that your windows, shutters, and doors are in good condition. Fix cracked or broken glass, paint chipped trim, and tighten loose screws. These small details can make a big difference in the overall look of your property.
Common Repairs (lower cost)
Window Repair

Door Repair

Shutter Repair

Painting
Standard Replacement (higher cost)
Window Replacement

Door Replacement

Shutter Replacement
Whether it's repair or Replacement, your windows, doors, and shutters matter, by taking care of them, you're increasing curb appeal and making your investment property look its best.
#6. Fencing and Gates
If you have a fence around your investment property, it's essential to ensure it's in good condition. That means fixing broken boards or posts, staining or painting as needed, and keeping the area clean. Your gate should match and be in good condition. If not, it may cause a safety concern for tenants or buyers.
Common Fencing & Gate Problems
Leaning Posts

Installation Mistakes

Stain Issues

Mildew

Rot

Insect Damage

Missing Boards
Taking care of your fence and gate will make your property more secure while improving curb appeal.
Wrapping Up
Improving curb appeal doesn't have to be complicated or expensive. Sometimes, all it takes is a little time and effort. By following the tips above, you can significantly impact your investment property's curb appeal.